---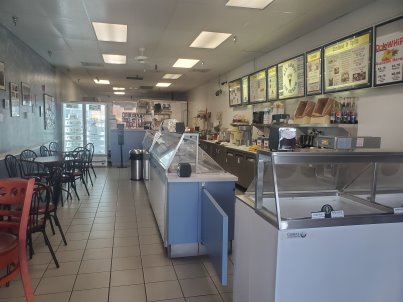 After 40 years, we are ready to let it go!!
$100,000 includes EVERYTHING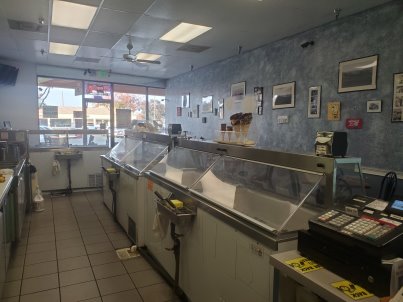 We believe we have the BEST location in town!
Price is less than what it would cost to build out an ice cream store in an empty shell,
including leasehold and equipment.
We had planned on adding a bakery, yet never did.
Would be a great addition for a new owner!
(There are no bakeries in town)
We also have an exclusivity clause in our lease
(no other ice cream/yogurt shops in the center!)

Equipment includes:
2 16-hole dipping cabinets
1 12-hole dipping cabinet
2-door glass door freezer dessert display case
3-door undercabinet refrigerator
2- door upright refrigerator
2 door upright freezer
8x8 walk-in freezer
Vintage refrigerated fountain center
Extra large air conditioner

20 qt planetary stand mixer
Single deck electric convection oven

Rent is $2 sq ft, plus triple net.
Shopping center is best in town!

The name--All About Ice Cream--is trademarked and will be included, as well as the allabouticecream.com web address if you want to keep the name.

Currently we have cut our hours as we are working without employees, therefore sales are also down (but without labor costs, our net has increased.)
Come on in and let's discuss business
or email portervilleicecream@gmail.com if preferred!



Last Updated
Saturday April 16, 2022 12:28 PM